' This makes me happy! '
What does beauty mean to you? Stop and answer this question for yourself. Our intriguing questions help you to give shape to the abstract concept of beauty. And what's nice: answering the questions is a special experience in itself.
Just filling out the questionnaire makes people happy. Because thinking about beauty makes you aware and makes you enjoy all the beautiful things around you more. That's good for your mood. That gives the day a golden edge.
Beauty & happiness
But does beauty also make you happy? Sometimes, but not always. We have now asked this question to more than 10,000 people in seven countries, and guess what: the answer depends on what you mean by beauty. There are many forms of beauty, and what kind of beauty is important to you depends on who you are and how you feel.
Your view of beauty
Curious to find out what beauty means to you? Take a moment to stop and think about what really matters to you. Go to the questions and look for your own answers.

Project Beauty
To date, the survey has been conducted on a nationally representative basis in the Netherlands (2x), the United Kingdom (2x), Ireland, Germany, Austria, the United States and Peru.
This has resulted in an enormously rich database of answers that can now be used to make statements about the perception of beauty in countries with a combined population of more than 500 million.
Read more about Project Beauty >>>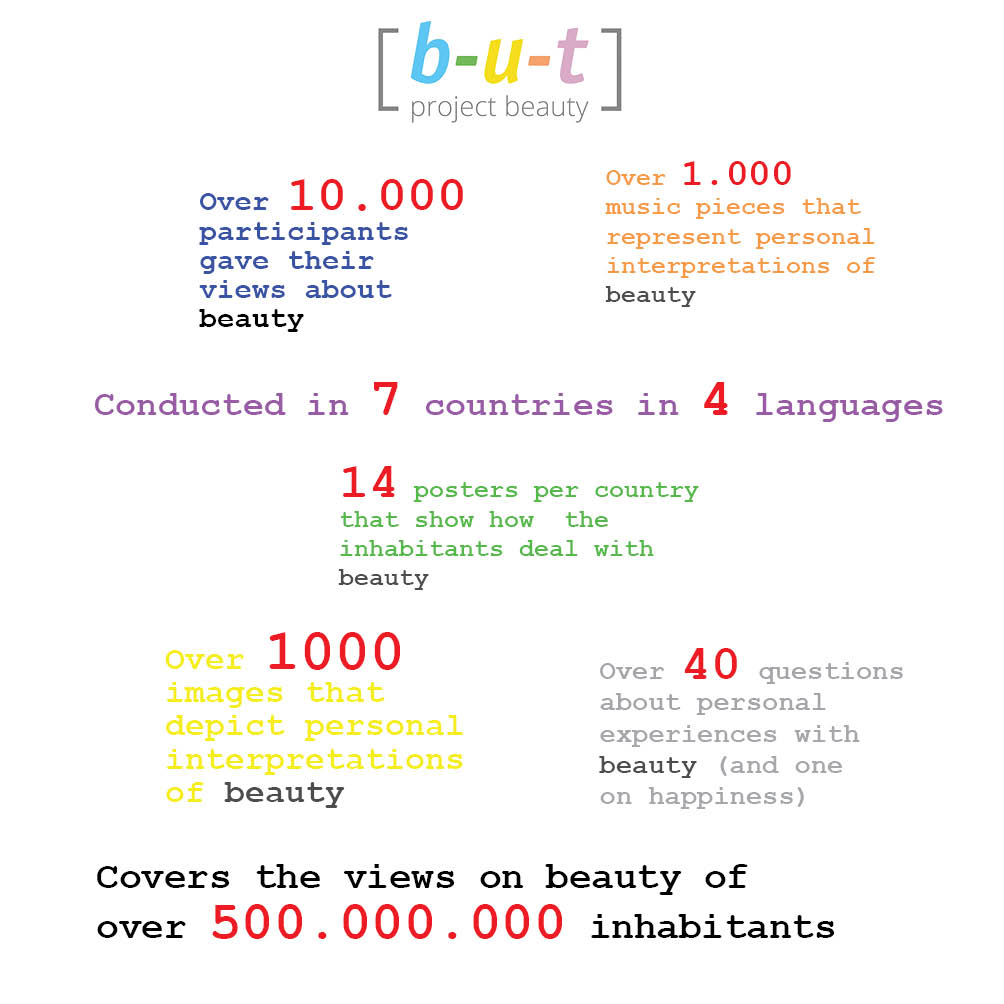 'Seeking Beauty' books
The results of the research per country are summarized in booklets in the series 'Seeking Beauty'. The booklet 'In search of beauty | NL' shows how the Netherlands thinks about beauty.

View the intriguing multimedia booklet (or e-book) and discover how the Dutch think about beauty. 'Looking for beauty | NL' contains a wealth of web links to the Beauty Cloud: an online collection of posters and music that show and hear what touches the Dutch.
Read more about the 'Seeking Beauty' gift books >>>
El Perú sobre la belleza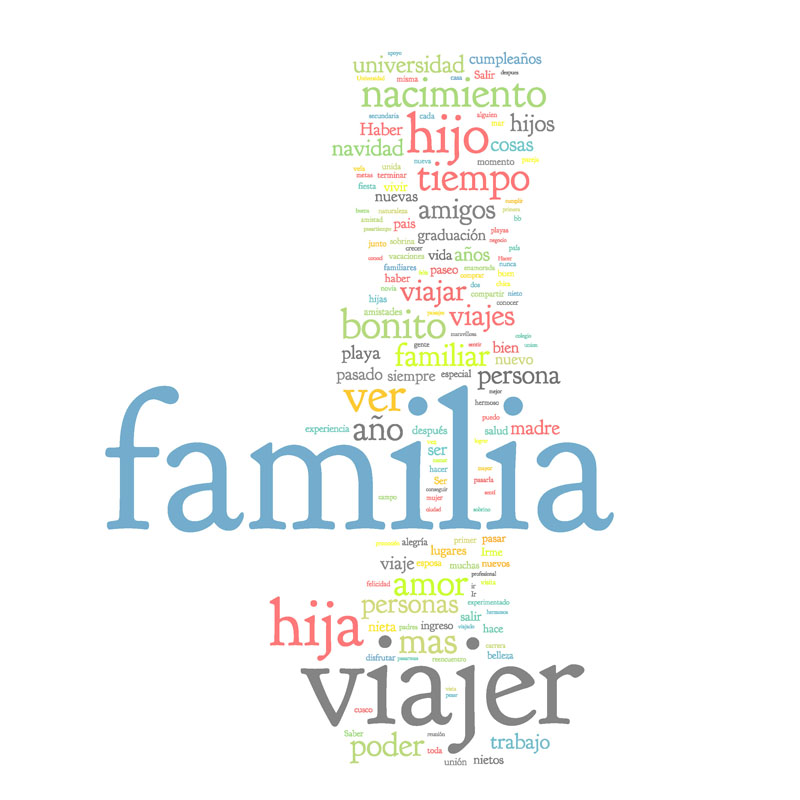 Wordcloud basado en respuestas a la pregunta
'¿Qué es lo más bonito que has experimentado el año pasado?'
---
La belleza comienza en el instante en que decides ser tú misma.
Coco Chanel